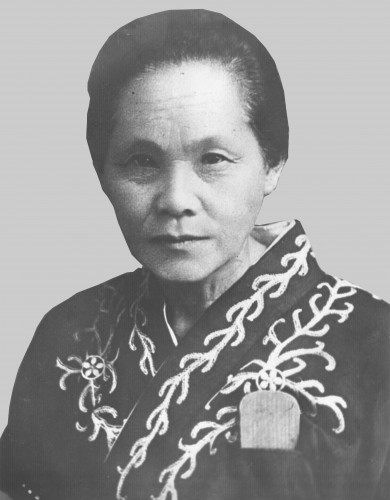 Good morning. I would like to thank all of you for taking the time to attend the June Monthly Service here at Pearl Church and thank you for your kind and sincere offerings. I am sure God the Parent and Oyasama is really happy to see you all here today and to have performed the service with joy and in high spirits!
Next Sunday is Father's Day so if I don't see you next Sunday, I would like to wish all the fathers a happy father's day. Thank you for your love and nurturing.
THE LIFE OF A WOMAN MISSIONARY
Tsugi Nagayama was born on November 18, 1875 in Nagasaki Prefecture, Japan. On a small island located between Kyushu and Tsushima. The people on this island were employed mostly in agriculture and marine products. However, due the bad economy, poor business climate, and the trend of the times, some people went to Korea and Manchuria as migrant workers. Tsugi married to a person from the same town when she was nineteen years old. However, her husband died two or three years later.
Continue reading "The Life of a Woman Missionary" – June 2011