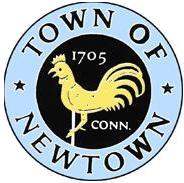 Dear Friends,
Please join us in prayers for the 26 children who lost their lives in this terrible tragedy.
We will be conducting a special prayer service on Friday morning at 9:30am at Pearl Church. I'm sure it would be an inconvenient time for most of you to attend, so you may observe the prayer as requested by Governor Abercrombie as stated below or at your own appropriate time and place.
Prayer:
We feel sadness and sorrow for those children who passed on so suddenly at such a young age and we extend our compassion, love and understanding for their families who are going through much grief and pain. We ask God to grant us and the families, comfort, peace of mind, the strength and courage to forgive… to move on with resolve to make our respective places a better place for our children and the world. We give thanks for our family and friends and let us hold them ever more dearly in our hearts as we realize that they may be gone at any moment. And we pray and support those who have lost loved ones around the world as well.
Rev. Owen Nakao
Click on the link for a news release by Neil Abercrombie, Hawaii Governor.
NEWS RELEASE
NEIL ABERCROMBIE  GOVERNOR
FOR IMMEDIATE RELEASE: Dec. 18, 2012
Governor Abercrombie Asks Hawaii to Join in Nationwide Moment of Silence for Newtown Victims
HONOLULU – In memory of the 26 lives tragically lost last week in Newtown, Conn., Governor Neil Abercrombie has asked that the people of Hawaii join others from Connecticut and across the country in a moment of silence, to be observed in Hawaii at 9:30 a.m. this Friday, Dec. 21, 2012.
In a letter dated today to U.S. governors, Connecticut Governor Dannel P. Malloy asked all states to consider joining the people of Connecticut in observing the moment of silence at 9:30 a.m., in their respective time zones, on Dec. 21, which has been declared a "Day of Mourning" in Connecticut. He went on to acknowledge the outpouring of compassion from other states and around the world.
"Too often, we focus on what divides us people, instead of what binds us together as human beings," Governor Malloy wrote. "The sense of community that has emerged in the wake of this tragedy should not be lost as we begin to emerge from this national tragedy. I ask you to join with me and the citizens of Connecticut to remember the loved ones lost last Friday."
Governor Malloy also asked places of worship and government buildings in Connecticut to ring bells 26 times in honor of each life lost at Sandy Hook Elementary School. Governor Abercrombie encourages Hawaii facilities that have the capability to join in this gesture.
Link to Governor Malloy's announcement here:
http://www.governor.ct.gov/malloy/cwp/view.asp?Q=515708&A=4010