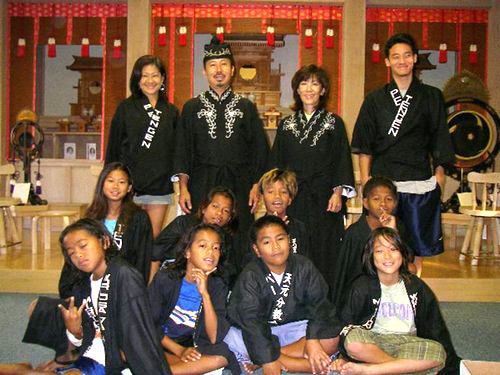 Activities included: on 1st day: participation in the Dendocho Sunday school conducted by Janyce Imoto, beginning fife practice at Pearl Church, conducted by the Miyauchi family led by Jason Miyauchi, basketball fun at Pukele Park, Service instruments practice and DVD movie night on big projector screen! On the second day the kids went to Kakaako Waterfront Park for band marching practice and cardboard sliding down the grassy hill! After the hard marching and sliding fun, kids enjoyed a BBQ hamburger picnic!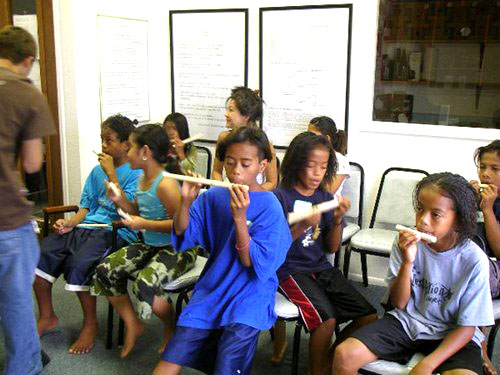 Fife practice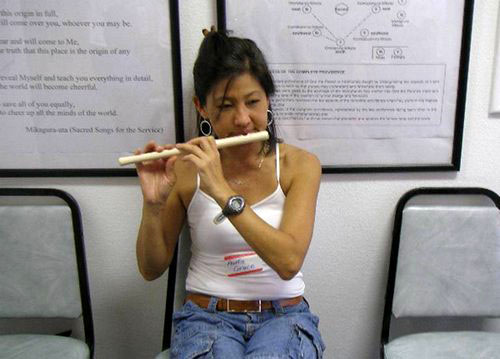 One of our "young" membersō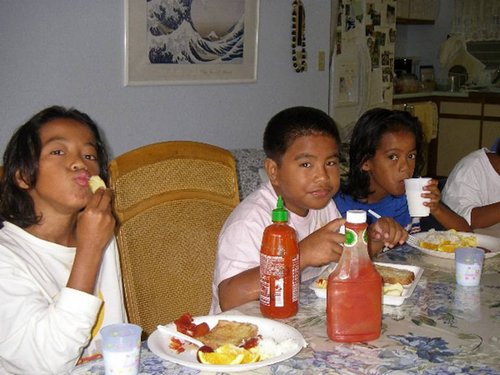 JR, Chang and Jerry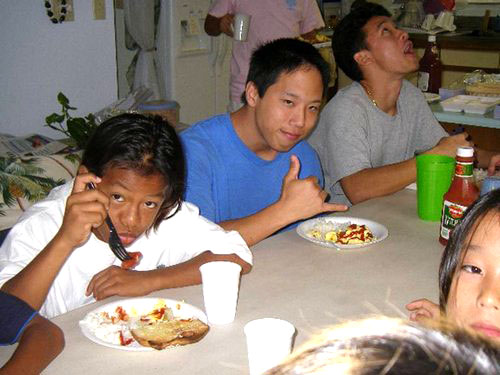 Masaki, Lucas and Russell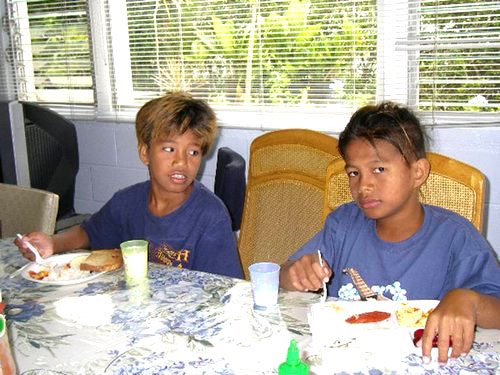 Bino & Ski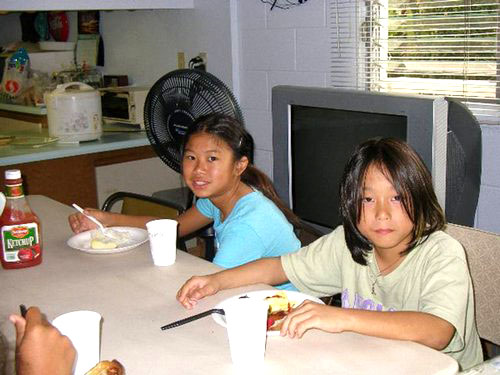 Marika & Chayce
In an audacious move, members of Tenrikyo Pearl Church conducted their 3rd Overnight Stay at Church on May 27 & 28, 2007 with 14 children and 6 adults!