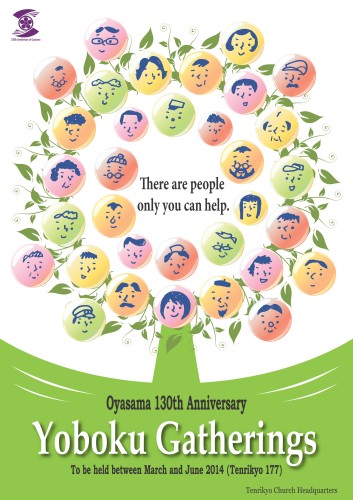 As an activity leading up to Oyasama's 130th Anniversary the Mission Headquarters will be conducting a Yoboku Gathering this Saturday, March 15, 9am – 11:30am.
The anniversary of Oyasama is a season to reaffirm our faith and to resolve to do salvation work as Yoboku (timber) to serve as material in building the Joyous Life world. If we pay attention to those around us, we will realize that many people are worrying about their health problems, family issues, and relationship concerns. In order to settle the mind to work for the salvation of others and fulfill our role as Yoboku, let us attend this event as an important step in realizing our goal.
Setsumi's brother Rev. Toshi Yukimoto of Central Fresno Church will be our guest speaker. The program will also include two video presentations.
To get an idea of how many will be attending from Pearl Church, please respond to this email indicating whether you will be attending or not.
Mahalo for your support.
Rev. Owen Nakao