Thank you all for your support and to those who helped at todayӳ Palolo Clean up day for which Pearl Church did graffiti painting (coverup) at three bridges, the Palolo Gym and several structures at Palolo Park including a storage bin and the scorekeeperӳ shack at the baseball diamond. Total of 10 kids and 3 adults participated from Pearl. Good job! Also thank you to Uncle Carl who came out to do the roof coating and Annabella and David for hinokishin at Pearl Church! Awesome!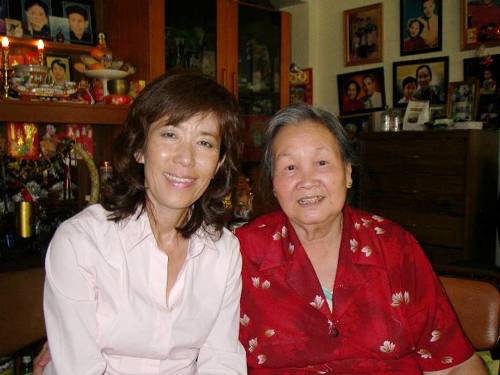 Taeko doing salvation work with Ms. Hoang Bin, 78, whoӳ foot infection was healed through Sazuke and the blessed water from Jiba.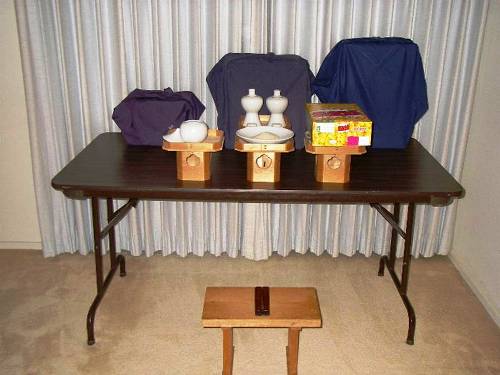 We temporarily moved the symbols of worship to the former pastor Rev. Yoshinobu and Tomiko Nakaoӳ home in Hawaii Kai where we are continuing to conduct the morning and evening services.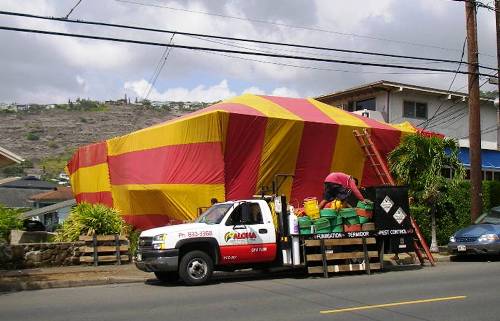 Pearl Churchӳ first tent fumigationō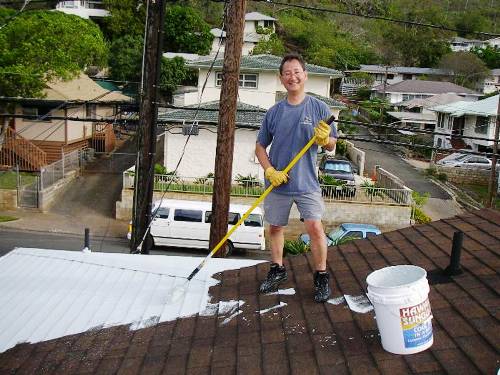 Uncle Carl applying first of two coats of Hawaiian Sungard roof coating with its ԃeramic Titanium HeatshieldԠdesigned to save us money on regular roof repair and reduce the amount of heat generated by a conventional roof.
And you know what this means, right? This means "cooler" church services! Church van in the backgroundō
Uncle Carl is an awesome coater!
Happiness and prosperity to all!
Pastor Owen