At this time I would like to thank our upper church head minister Rev. Motohiro Nakao for his support and assistance in receiving the divine sanction for the church tent fumigation and also to Yoshinobu and Carl Nakao for accompanying me during the divine sanction ohakobi ceremony at church headquarters. It was a truly moving and inspiring experience to receive the sanction personally from the Everliving Oyasama through the Shinbashira himself!
Rev. Motohiro Nakao, will arrive on November 8 to attend the various services here associated with the church tent fumigation starting with the reinstallation ceremony on Friday, 11/9 at 6pm, the dedication service on Saturday, 11/10 at 9am, and our monthly service on Sunday, 11/12 at 10am. See attached 2007 End of Year Schedule.
Please make every effort to attend as he does not come to Pearl Church very often! And take the opportunity to meet and thank him for his support and show our respect as he is the head of our parent church and our Գpiritual parent.Ԡ It is through our spiritual Եp lineԠthat our blessings flow from Jiba.
Also if you can, please help us on 11/1-2 (Thu-Fri) with Pearl Church roof coating and 11/3 (Sat) Palolo Community graffiti cover painting. See schedule.
Pastor Owen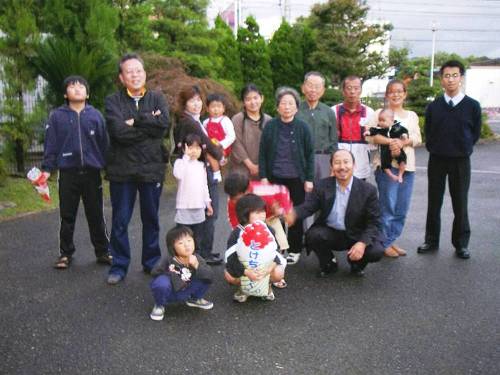 See Photos section for more pictures!