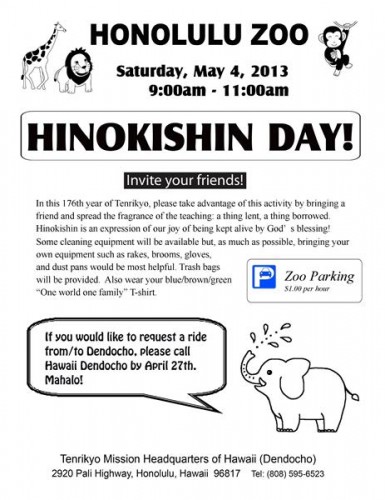 In this 176th Year of Tenrikyo, please take advantage of this activity by bringing a friend and spread the fragrance of the teaching: a thing lent, a thing borrowed. Hinokishin is an expression of our joy of being kept alive by God's blessing!
Some cleaning equipment will be available but, as much as possible, bringing your own equipment such as rakes, brooms, gloves, and dust pans would be most helpful. Trash bags will be provided. Also wear your blue/brown/green "One World one family" T-shirts.
If you would like to request a ride from/to Dendocho, please call Hawaii Dendocho by April 27th. Mahalo!