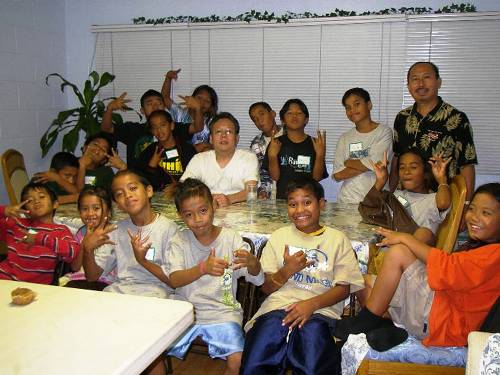 Fifteen kids came to practice narimono instruments tonight at Pearl Church! Rev. Motohiro arrived today.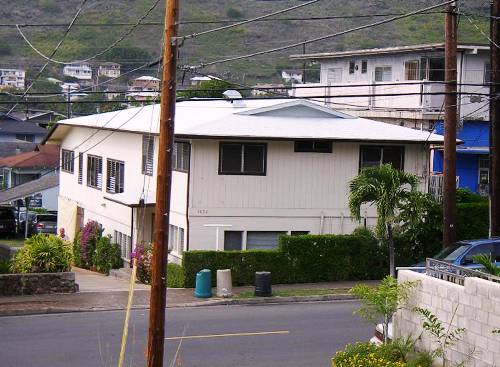 The finished product. Two coats of Hawaiian Sunguard Ceramic Titanium Coating (Taro Gray). It looks like snow on the roofō

20' rig built to hoist up coating buckets. Designed by Pastor Owen.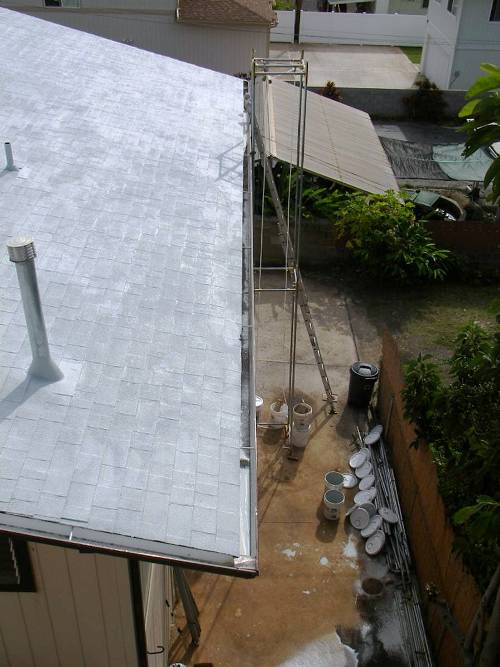 Another shot. We used 20 5-gal buckets!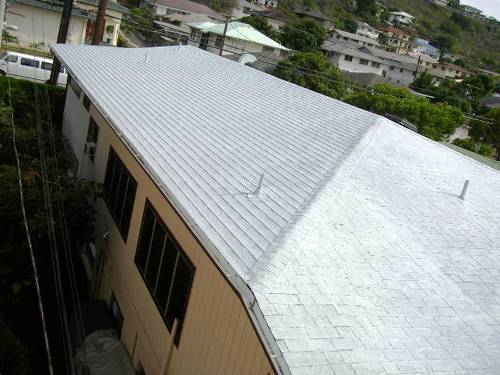 View from house above the store.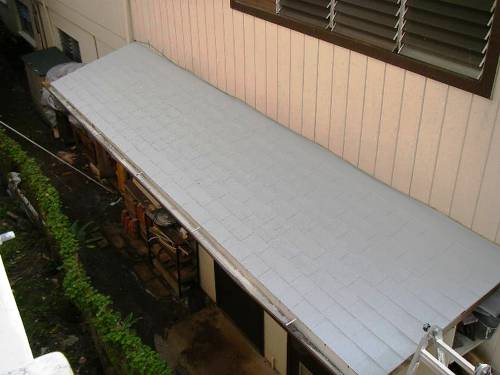 The back emergency exit.
Coating Pearl Church with sun guard and Rev. Motohiro's visit.