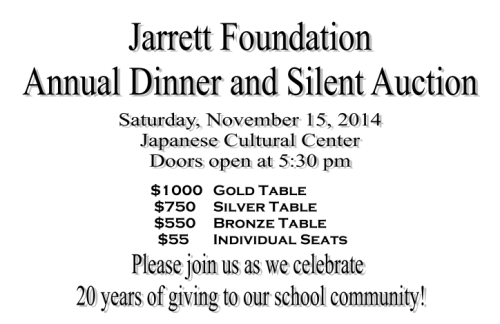 Dear Members and Friends,
As part of our work in the Palolo Valley community, I serve on the Jarrett Middle School Foundation which raises awareness and funds to help the students (which are mostly from the Palolo Low Income apartments) of Jarrett attend school activities such as school excursions, 6th grade camp, purchase band instruments, uniforms for the cross country team, etc. Many teachers spend their own money to help the needy students, but they need to know that the community is behind them. It is absolutely vital that we support the teachers that are mentoring the young people in our valley. They serve as role models that help to reduce delinquency. If the community and teachers don't care, the children become problems in our community later.
Just last week five teenage boys robbed the store next door (Number One Store) with two cases of beer. I felt helpless as I saw the store owner struggle with the boys and called the police. I yelled at the store owner to just let them go, which he did eventually. Getting hurt over two cases of beer was not worth it.
This incident reminds me that there is delinquency in the valley and that we need to work together to bring up the children in right way. They say "It takes a village to raise a child."
This year we will be celebrating our 20th year and I'd like to call on our members and friends to support our cause by joining in the annual dinner fundraiser on Saturday, November 15. See attached. If you want to join our table, no need to submit the form, just let me know and make your check payable to Tenrikyo Pearl Church. We will reserve your seat and make the payment together with everyone for our table.
Mahalo,
Owen Nakao
Jarrett Foundation Dinner 2014 Flier (pdf)
Continue reading Jarrett Middle School Foundation Annual Dinner Foundation 2014